Hi, I recently bought one of the above engines that was exhibiting all of the symptoms of coil failure and unsurprisingly the coil was open circuit. These mags use a much longer coil than what I have ever been able to find so I decided to see if one of the easily available eBay coils could be made to fit.
This is the "Long" eBay coil..
As can be seen, it isn't anywhere near long enough for the Ruston application.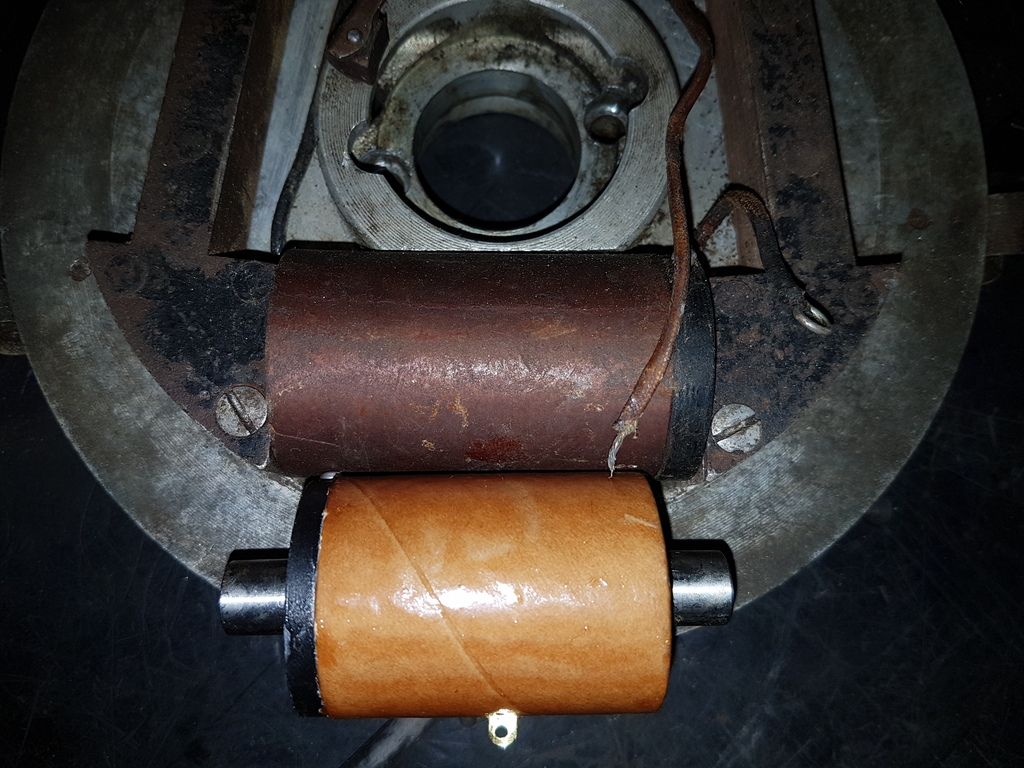 The answer was to cut off each of the soft iron pole pieces from the dead coil and VERY CAREFULLY drill them out to 11 mm. If you rush this they will delaminate and fall apart!
The drilled pole pieced were then slipped over the end of the new coil and the magneto put back together.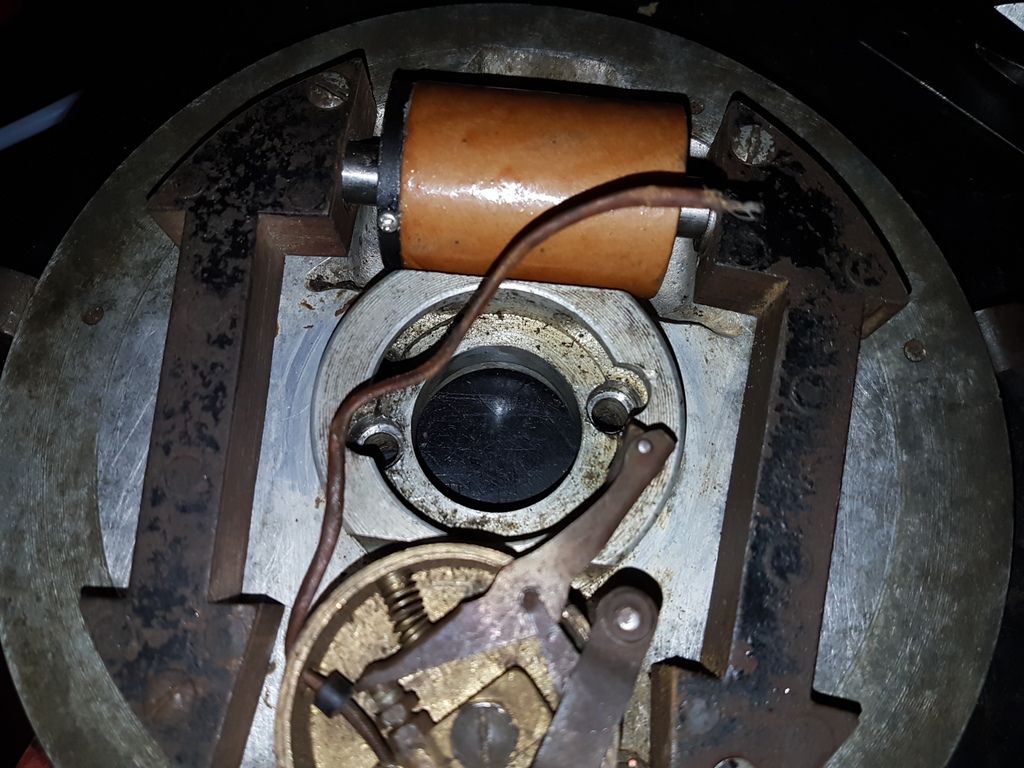 The quality of the new coil is not too bad but the HT terminal is just off centre. Fortunately, it isn't so far out as to completely miss the lead out but despite the coil being central the pick up is biased to one side. It actually looks like the HT lead should be soldered directly to the coil but I wanted to retain the original lead out.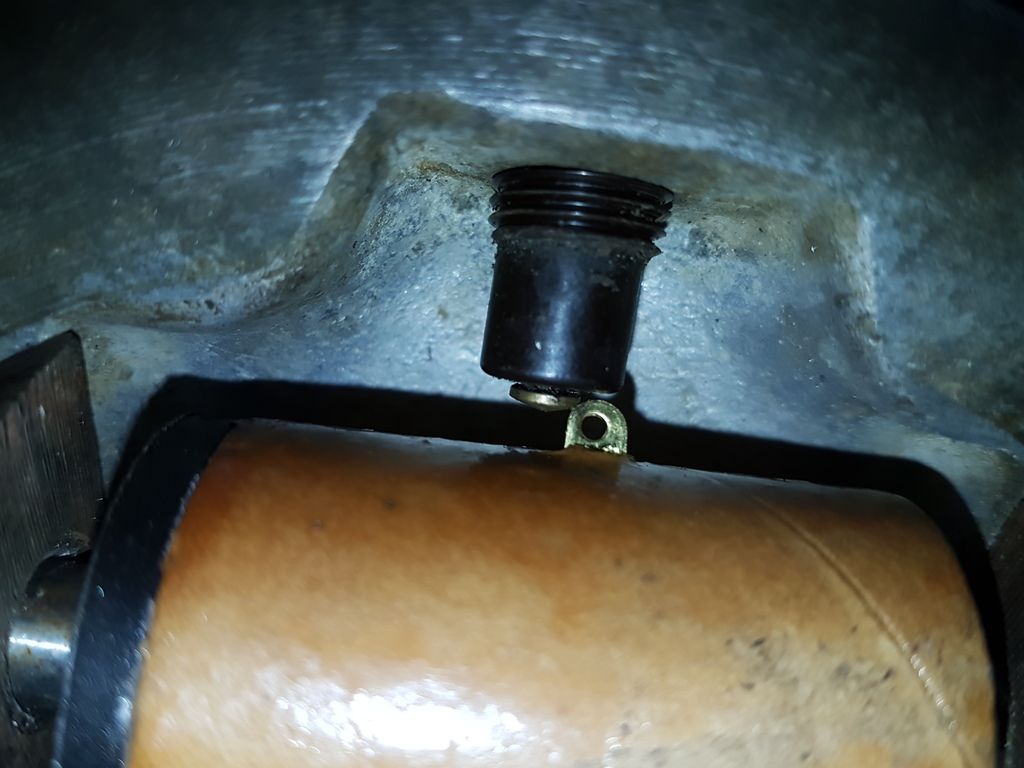 I tested this mag modification out yesterday and the little Ruston burst into life immediately and runs very well indeed.
Only time will tell how durable these cheap coils are but at 20 quid I am not complaining!
The magneto can easily be put back as intended if a correct sized coil can be found but it will stay as it is for now.
Dan.